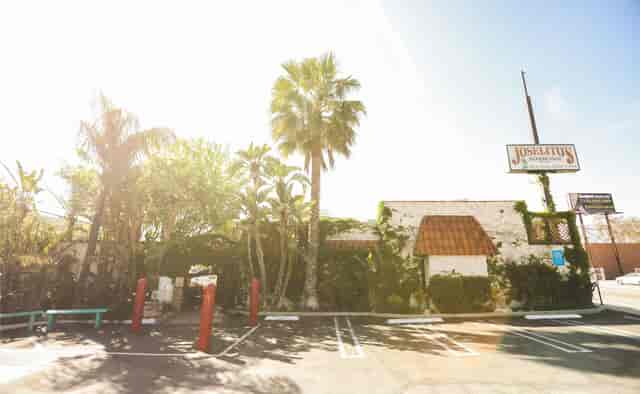 About Us
Come for the food, stay for the Margaritas.
Mi Casa es Su Casa
Our patio is dog friendly! 🐾

Jose Sr. and Myrna Grijalva opened the first Joselito's Mexican Food in 1977 on Magnolia Blvd. in Burbank, CA. They named the small location after their first son Jose Rafael ( Joselito ). Since 2000, Joselito and his sister Tumara have enjoyed serving guests from all over the world (Seriously! We were featured on a popular German Telivision show and Germans LOVE us ) in our Tujunga location. Guests can enjoy our California inspired Mexican cuisine ( CaliMex ) on our beautiful, Baja California inspired patio, our private room for up to 40, our dining room or their living room. 

We use the same recipes Jose Sr. used in 1977 and continue to delight the senses with favorites like our Seared Ahi Tacos, Crunchy Enchiladas and Almond Joy Margarita (We love parentheses too) We do our best to make each guest feel like they our visiting us in our home. A level of customer service started by Myrna in that little hole in the wall. We prepare all our dishes on premises and no lard is ever used in our beans or for frying. It is our goal to give you a "mini vacation" from the outside world ( Boo outside world! )

We hope to make each visit memorable. Whether you are celebrating a birthday or just out for a nice dinner with your loved ones ( or your enemies if that's your thing ). We are here to serve you. We accept reservations 7 days a week and can accommodate parties up to 40 people in our private dining room. If you would like us to bring the fiesta to you, give us a call. We offer take out and catering services as well.

Buen Provecho,

Jose"lito" Grijalva & Tumara Arnett
★★★★★
"This is hands down my favorite Mexican restaurant! The food is always delicious and the staff is always friendly and welcoming... Their margaritas and salsas are also great. I really don't have anything bad to say about this place and highly recommend Joselito's in Tujunga..."
- Mandy J.