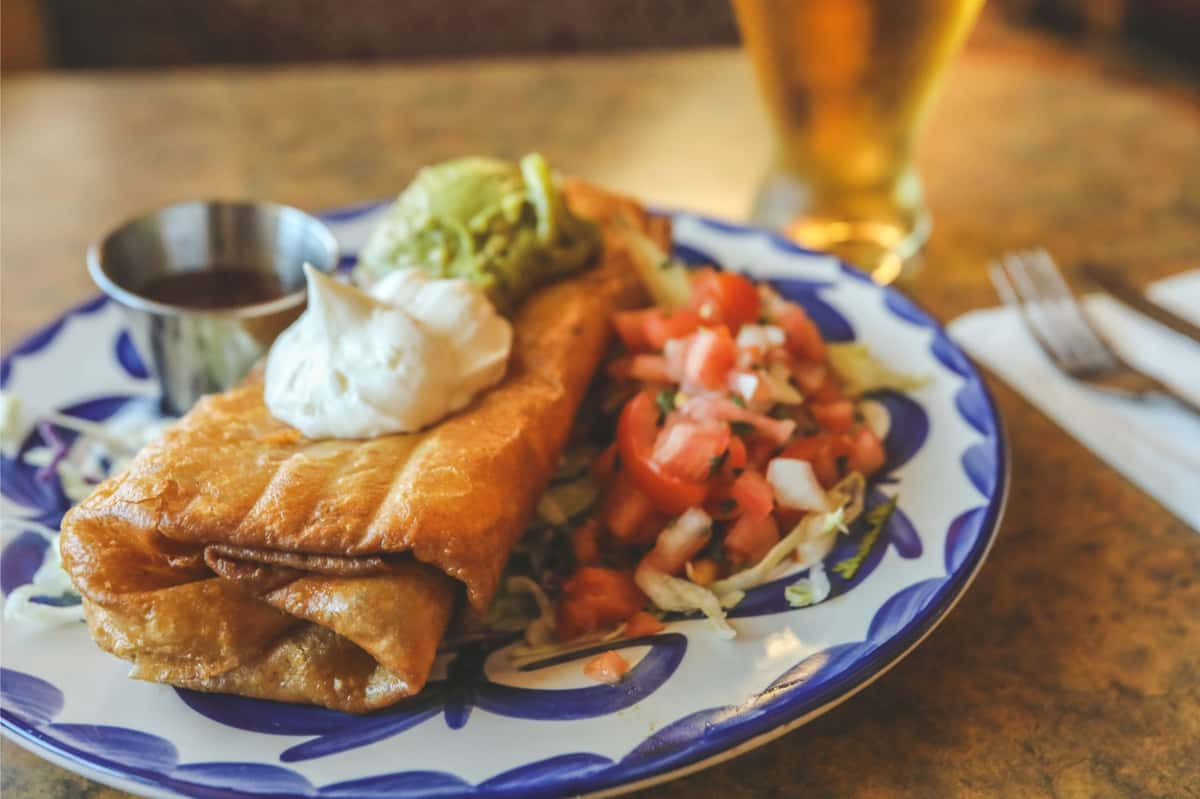 Drinks
Join Our Mailing List
Receive updates on special events, new menu items, menu reviews, and more!
Drinks
Tequila Flights
Get to know your tequila! Enjoy a half-ounce of each of the tequila styles within the flight, paired with fresh lime juice and a shot of Sangrita with a salted rim
Tequila Patron
$15.95
Patron Silver, Patron Reposado, Patron Añejo
Tres Generaciones 100% Puro De Agave
$15.95
Plata Organic, Reposado Organic, Añejo
Milagro Tequila
$15.95
Milagro Silver, Milagro Reposado, Milagro Añej
Wines by the Glass
WHITE ZINFANDEL
$5.25
CHARDONNAY
$5.25
CABERNET SAUVIGNON
$5.25
Tequilas De Mexico
TEQUILA
Made from the Blue Agave plant and distilled twice
TEQUILA SILVER
Bottled immediately after distillation, no aging.
TEQUILA REPOSADO
Aged at least two months, up to one year in oak casks
TEQUILA A ÑEJO
Aged at least one year, up to three years in oak casks.
MEZCAL
Made from the Maguey Agave plant and distilled only once.
Blanco, Silver, Platas
Asombroso Platino
$9.00
Azunia Silver 100% Certified Organic
$8.00
Cazadores Silver
$7.00
Don Julio, Blanco
$9.00
Patrón Silver
$8.00
Milagro
$8.00
Reposado
Cazadores
$8.00
Don Julio
$10.00
Patrón
$9.00
Hornitos
$8.00
Milagro
$9.00
Añejo
Cazadore
$9.00
Don Julio
$11.00
Patron
$10.00


Milagro
$10.00
Mezcal
El Silencio Espadin Mezcal
$7.00
El Silencio Joven Mezcal
$7.00
Specialty Tequilas
Gran Patron
$25.00
Don Julio 1942
$16.00
Maestro Dobel Diamante
$16.00
Cervezas | Domestic
Bud Light
$4.29/Bottle
Blue Moon
$4.29/Bottle
O'Doul's N/A
$4.29/Bottle
Cervezas | Mexican
Pacifico
$5.49/Bottle
Corona
$5.49/Bottle
Corona Light
$5.49/Bottle
Negra Modelo
$5.49/Bottle
Modelo Especial
$5.49/Bottle
Exclusive Joselito's Margaritas
Vodka
Tito's
Absolut
Grey Goose
Raspberry
Apple
Citron
Whiskey/Bourbon/Scotch
Whiskey/Bourbon/Scotch
Jack Daniel's
Maker's Mark
Whistle Pig Rye
Crown Royal
Glenlivet 12, Johnny Walker Black
Seagrem's 7
Jameson
Cognac's & Liqueurs
Hennessy VS Cognac
Grand Marnier
DiSaronno Amaretto
Presidente Brandy
Godiva Chocolate Liqueur


Rum
Bacardi Superior
Captain Morgan
Whaler's Dark
Bacardi 151